Fabric lovers - this one is for you :)
I have been searching for ideas on how to use some of our fabric. You saw one project yesterday, but I wanted to share this one with you, too. Although I haven't tried it yet, here is an idea that is truly inspired!
I stumbled across this site: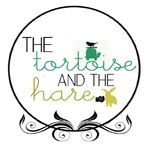 and saw this necklace made out of rolled fabric flowers:
Isn't it pretty? I love the extra detail provided by the frayed edges of the fabric. Want to know how to make one?
Here is their step-by-step tutorial.
What a great gift for a vintage-loving friend! Enjoy!
Thanks for stopping by!
Shop Stampin' Up! Online